The age of the earth, the creation of the universe, evolution, the historicity of Adam and a variety of topics where the Bible and science intersect have, for centuries, created friction between Scripture and science. The issues touch all parts of Scripture but the most heat is produced in the early chapters of Genesis.
Given a high view of the authority of Scripture, how can evangelicals reconcile the teachings of Gen 1-3 with the widely accepted views of science?
Most scientists say the universe came into being with the Big Bang 13.8 billion years ago. Many people believe the Bible teaches that God created everything 6,000-10,000 years ago. This tension presents the evangelical believer with a conundrum—a veritable Scylla and Charybdis. Either we follow the teaching of these scientists and give up the reliability of God's word or we follow the Bible and risk becoming the equivalent of "flat-earthers" who deny the "undeniable" findings of science. There seems to be no middle ground.
In this series of posts I want to set aside this Scylla and Charybdis metaphor and instead bolster our confidence in the perfect reliability of Scripture, knowing that when rightly interpreted it will be in perfect harmony with science that rightly reflects God's creation order.
The Inerrancy of Scripture
Traditionally, Christianity (and Judaism) has held to a very high view of the reliability of Scripture. Most evangelicals in the United States believe that the Bible is inerrant, that is, to use the oft cited definition of inerrancy by the late systematic theologian, Paul Feinberg:
when all facts are known, the Scriptures in their original autographs and properly interpreted will be shown to be wholly true in everything that they affirm, whether that has to do with doctrine or morality or with the social, physical or life sciences
This definition is a pretty accurate and succinct expression of the detailed Chicago Statement on Biblical Inerrancy, a view formulated by more than 200 evangelical leaders at a conference in 1978. In recent years the Chicago Statement has been increasingly criticized in various evangelical circles and yet it still remains the standard view of evangelicals in the United States.
Given this view of Scripture, you can see why problems might arise between science and the authority of Scripture.
There are quite a few areas where some claim that the Bible errs in its description of reality. By way of introduction, we'll now consider the age of the earth/universe.
Creation and the Age of the Universe
According to 2015 measurements from the Planck satellite, 13.799 billion years have passed since the Big Bang set the universe into motion. This is not just a finger to the wind number, it's based on direct measurements. Scientists even give it a margin of error of just 0.15% (±21 million years).
Not bad.
Similarly, scientists calculate the age of the earth to be 4.54 billion years give or take 1.1%. In a later post I'll try to explain how these calculations are based on a mix of observations, assumptions about initial conditions, extrapolations and cross checks.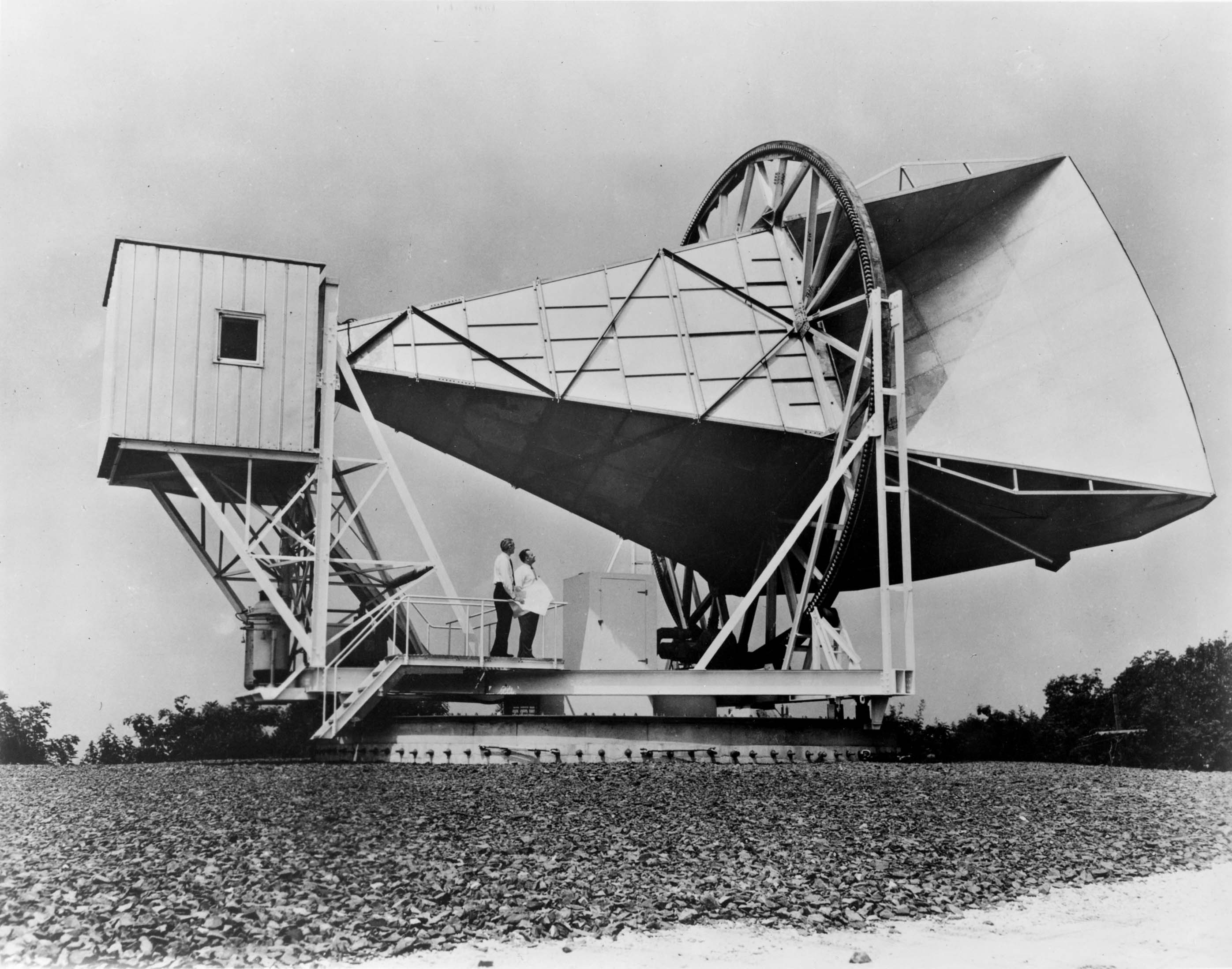 Now let's take a look at what the Bible teaches. Just as with the scientific view, I won't go into all the details and counter arguments. I'll just point out that according to the straightforward, "plain-language" reading of the text, God created the heavens and the earth as little as 6,000 years ago. In fact, Answers in Genesis (famous for its Creation Museum), claims on their web site that,
The earth is only a few thousand years old. That's a fact, plainly revealed in God's Word.
Put that way, there is an irreconcilable discrepancy between what scientists claim and what the Bible seems to teach. After all, six thousand years is 13.799 billion years less than 13.799 billion years.
6,000 = 0.000006 billion
The Scylla and the Charybdis
Like Odysseus, it seems like we are faced with two bad choices. According to Homer's retelling, Odysseus faces many misadventures on his journey home from the Trojan War. In one such adventure he must pass his ship between two dangerous sea monsters (Scylla and Charybdis). The problem is, if he puts a safe distance between his ship and Charybdis, then he's too close to Scylla. But if there is a safe distance between himself and Scylla, then he's too close to the threat of Charybdis. In the end, Odysseus chose to pass closer by the Scylla, reasoning that he would lose only a few of his men, rather than pass too close to the Charybdis and lose his whole ship.
Wouldn't it be nice if we could pass through without losing anything? I actually think we can. To see how that works, let's start by taking a closer look at what happens when we steer too close to one or the other.
The Charybdis
First, we can let the creation Charybdis most influence our path. In that case, science is wrong and the earth really is 6,000 to 10,000 years old. There are plenty of evangelicals who vigorously defend this option. Answers in Genesis (AiG) would count among them.
I respect the fact that AiG supports research to back up their claims about a young earth. They even have a journal for interdisciplinary scientific research related to creation.
Despite their efforts, however, AiG has not made much headway in winning over the scientific community. Yes, bias is incredibly powerful and it influences our interpretation of whatever data are presented to us. But bias cuts both ways and in the face of an ever growing body of convincing evidence in favor of the scientific consensus, it seems that the Charybdis has had too much of an impact on those who reject secular science.
In a later post, I'll even argue that just looking at the stars makes it hard to reject science without rejecting a biblical view of wisdom.
The Scylla
The second option is to let the science Scylla have its way. In that case science is right and the Bible is wrong. There are some evangelicals who take this view. In fact, I live in Europe and it seems to me that many, maybe most evangelicals in Europe would go this direction. There also seems to be a number of American evangelicals who prefer this path. For these evangelicals, the Bible doesn't have to be right about science because the Bible is about faith and ethics, not science.
BioLogos is a US organization that I think falls in to this camp. BioLogos' goal is to help the church find harmony between science and biblical faith. They don't necessarily like to use the term "inerrancy" nor do they whole-heartedly endorse the Chicago Statement but they do have the expressed goal of promoting an evolutionary understanding of creation. This has prompted some to suggest they are pushing the church to give up on inerrancy. That's not a fair statement, but in the past they have demonstrated a lack of commitment to biblical inerrancy, and I don't think that has been helpful.
In my opinion, the historian John Woodbridge has shown that the church's view on the reliability of Scripture has been, from the beginning, that the Scriptures are without error. In that case, I think it's fair to say that the Scylla has had an impact on BioLogos to such a degree that their course has been altered from the traditional path of the church.
I'll be discussing more about the reliability of Scripture in the last post of this series.
An Evangelical Center
There's something interesting happening here. By giving priority to our interpretation of Scripture, we alter our course in such a way, that we fall into the trap of science. But the opposite is also true. By giving priority to science, we fall into the trap of Scripture.
But do we have a choice? Isn't it true that, like Homer, we are forced into choosing one over the other? Don't we have to give something up in order to hold on to what's really important? I think evangelicals are caught in the middle of a false dichotomy.
We need to begin with the realization that if God is the author of Scripture and creation then both Scripture and science must be true and must agree. Next, we need to realize that not only the data of the world around us, but also the data of Scripture need to be interpreted. The process of interpretation creates the potential for human error.
It is worth repeating that the potential for human error creates a challenge both for our interpretation of scientific data, but also for our interpretation of biblical data.
I'm not a scientist, so in this series of posts I'm not going to address the potential errors on the scientific end of the spectrum. But I am a theologian, and a Genesis scholar to boot, so I am going to address the potential for errors in our interpretation of Genesis.
In this series of posts I want to suggest that we need to adjust our reading of Genesis. I am not suggesting that Scripture is wrong. Just the opposite–I want to bolster out confidence in the inerrancy of Scripture. Rather, I am suggesting that our interpretation of Scripture needs to be reassessed.
Science is right and the Bible is right, but our interpretation of the Bible is wrong. In other words, the authors of Scripture were right. But the readers of Scripture are not.
This is not an easy position to take. It means, for example, that from the beginning of Christianity just about every single interpreter of the creation account in Genesis has been less than right. It may seem arrogant to say that. After all, the first Christians were 2,000 years closer to the time of the writing of Genesis than we are today.
Nonetheless, I'm convinced that this is the correct position and in order to show why, we're going to have to trace a long and crooked path starting with wisdom literature in the Bible, continuing on to Plato and Aristotle, and finally ending up with the twentieth century debate on narrative in historiography (the writing of history). Hopefully, it will be a fascinating and informative journey. Most importantly, we should come away confident that we really can know what the Bible teaches, and that all it teaches is true. At the same time, I hope we'll have a greater appreciation for the harmony that can and should exist between science and Biblical revelation.
---
A Plan for Resolving the Conundrum
The Paradox of Perspicuity: How Would a Regular Person Ever Understand Genesis 1 This Way?