Now that we've got a good foothold in the Israelite wisdom worldview; that God created the universe to function in an orderly way, and that he created it as a way for us to experience the blessing of being in relationship with him, we can finally begin to triangulate science and Scripture from the vantage point of wisdom. In the end, we'll discover that while there may sometimes be superficial conflict between science and Scripture, there will always be deep harmony when seen from the perspective of the wisdom worldview.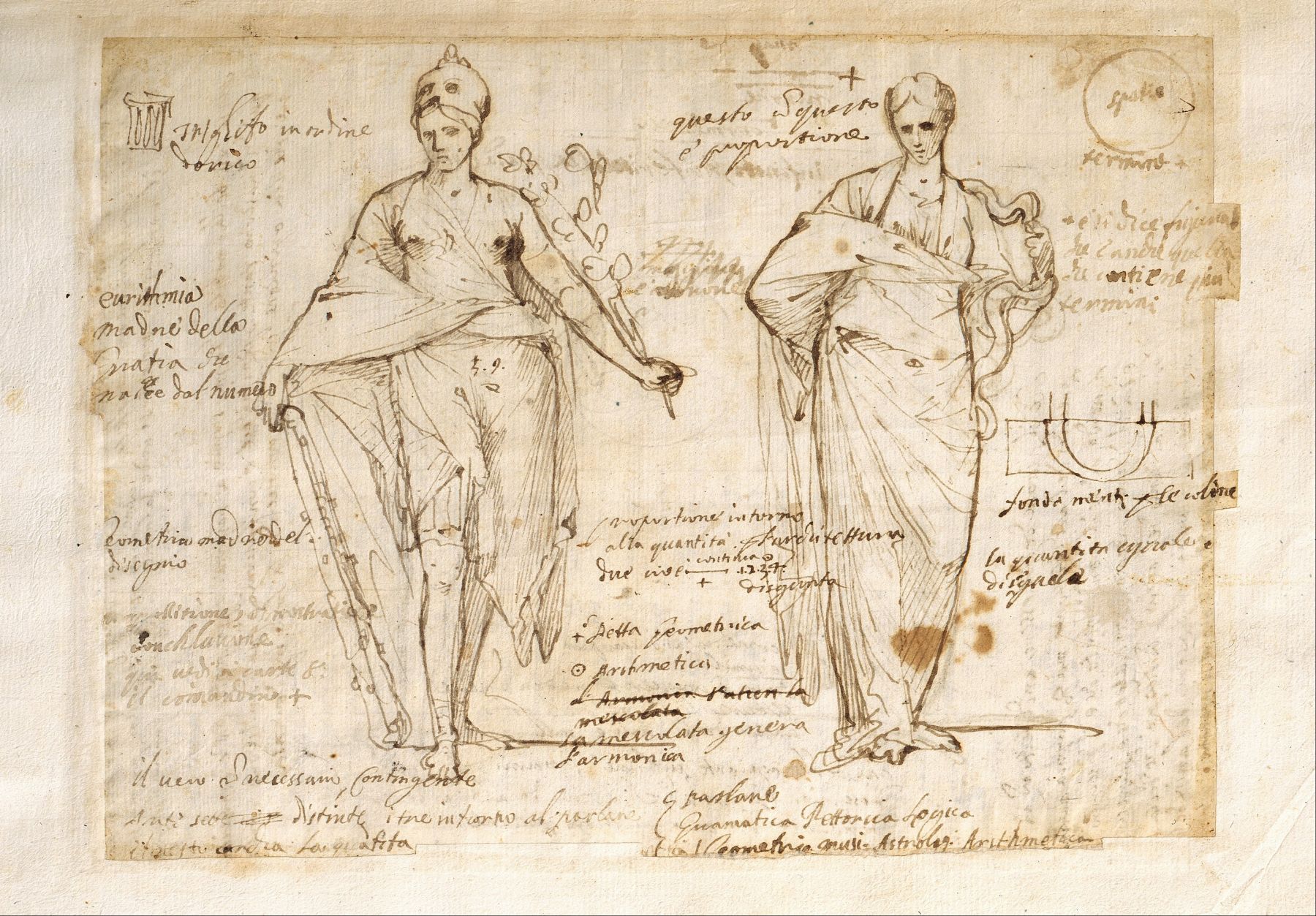 Wisdom and Science
Now we can begin to look at science and Scripture within the framework of wisdom. We'll start with science.
One interesting thing about science is that it limits itself to the exploration of the natural or physical world. Science will not deal with God or life after death, and its application to ethics is hotly debated (some advocate a science of morality while others argue that morality cannot be a part of science). In any case, from the perspective of a Yahweh worldview, science deals only with a limited portion of wisdom.
The Yahweh worldview provides an excellent foundation for science. Scripture says God created the universe to function in an orderly way and he designed our minds and bodies so that we can interact with the world around us. We can observe and discover its orderly workings and we can apply that knowledge to make life better. In other words, science is one Scripture-sanctioned way we learn to live according to God's creation order.
Science is a Scripture-sanctioned approach to observing and discovering the world around us so that we can live in accordance with God's creation order.
The Yahweh worldview even solves some philosophical problems faced by secular worldviews. For example, Mathematicians struggle with Gödel's incompleteness theorems, which state that there can be no formal (e.g. mathematical) system that is complete and consistent. Basically, that means we can never be sure that our system of mathematics actually reflects truth about the world we are trying to discover. Since mathematics is the basis for Physics, then Gödel's theorem says we have no way to really know that we know what we think we know about the world.
In a Yahweh world, on the other hand, we can ultimately rely on being created in the image of God and created with the ability to reliably observe and discover the world around us, even in the face of uncertainties like Gödel's incompleteness theorems. That isn't to say that some of our ideas won't need correction, but we can rely on the fact that as we continue to search, we will spiral in toward the truth.
The Yahweh worldview does offer us one warning, however. Modern science often tries to exclude God and the supernatural. It does not necessarily exclude God as a matter of religious or scientific principle but as a matter of methodology. If God gets introduced into the equation, the reasoning goes, then any kind of miracle can happen at any time. Since miracles, by definition, happen outside the natural order of creation, they completely undermine our ability to speak about the regular and orderly operation of the universe.
I'll write more about this below, when we get to the relationship between science and Scripture. For now, simply allow me to point out that while it is true that science and even our Yahweh approach to discovering the world around us relies upon the perfect regularity of the universe, it is also true that if we exclude Yahweh (and miracles) from wisdom, we will never reach a full understanding of the world we live in.
According to the Yahweh worldview, there can be no full understanding of the world; there can be no full application of wisdom to everyday life, if Yahweh is not the foundation of our knowing.
Wisdom and Scripture
Without Scripture people can make huge strides in understanding our physical and moral/spiritual world. Using that understanding we can make advances in technology that make life on earth more comfortable. We can also make just laws and grow in our care for the oppressed. In the end, however, we are lost without a Yahweh orientation. As a result of the fall we have been alienated from God and all the gains we make in technology and justice are futile unless properly oriented toward Yahweh.
Scripture is superior to science because without it, all the blessings of the physical world will be lost to those who are eternally separated from God's life giving presence.
Sometimes people (theologians) think of Scripture's special revelation as being superior to wisdom as well. In a way that's true, especially if we think of wisdom as what people discover from observing the world around us. Wisdom grows as we observe more and it gets passed down from one generation to the next.
But that is only a part of wisdom and we should not overlook the fact that wisdom is rooted in the character of Yahweh. Wisdom comes from Yahweh (Prov 2:6) and is ultimately an incarnation of his character. All that we can find out about the world we live in, whether through science or God's revealed word, falls under the rubric of wisdom. After all, even Christ is the wisdom of God (1 Cor 1:30).
So we see that wisdom is rooted in God's character. We can even say that wisdom is the "incarnation of God's character." By that I mean that wisdom is God's character expressed in such a way that our physical minds and bodies can experience it. It is very important to realize that every single revelation of God to people, including "the word of Yahweh" that came directly to the prophets, came to us in a way that was perceptible to our human minds and bodies (our senses).
The special revelation of Scripture is not greater than Wisdom, but Wisdom is greater than special revelation. Wisdom is the all-encompassing revelation of God's character to humanity. Wisdom includes Scripture, the incarnation of Christ, the acts of God in history, and the physical creation that reveals God's existence and his character.
This is an absolutely key point, especially as it relates to Scripture. Scripture is God's wisdom in literary form. It has, in a sense, come directly from God, but it is still mediated by the literary text. We simply cannot avoid the fact that reading and interpreting Scripture requires a whole gamut of skills and competencies that are wisdom based. It requires that we know how to read. It requires that we (or someone) can translate the text from the original language to a language we understand. It requires we discern genres (are we reading history or parable?). It requires that we understand figures of speech and that we are sensitive to cultural differences.
The list goes on.
Sometimes, it's almost as if we had this idea that revelation comes to us through Scripture in such a way that the ideas of God enter into our minds as God's pure ideas. We adopt the attitude, "God said it, I believe it," and we fall into the trap of thinking that whatever I come to believe about Scripture is true simply because God said it. The problem is that all revelation, even Scripture, and no matter how seemingly obvious the text, is dependent upon human perception and interpretation, and is therefore prone to human error.
Consilience: Science and Scripture
And now, finally, the climax. The consilience of science and Scripture.
Wisdom is the matrix, the defining source, for both science and Scripture. I don't mean wisdom in the sense of the knowledge and skill possessed by people, but wisdom in the Proverbs 8 sense—wisdom as the character of Yahweh made manifest to human perception.
Since science and Scripture have their source in wisdom, in the very character of Yahweh, there cannot be any deep, real conflict between them. But that does not mean there will not be apparent or superficial conflict.
For example, according to science, there is no explanation for the resurrection of the dead. There is no physical way by which a truly dead person can come back to life. And yet the Bible clearly states, and the truth of the gospel clearly depends upon, the resurrection of Jesus from the dead (1 Cor 15). This is a conflict between Scripture and science, but is it a superficial or a deep conflict?
This is where we go back to wisdom. In the wisdom worldview, yes, God created the world to function in an orderly way. But that fact alone does not offer any convincing reason that God cannot step in and alter the orderly functioning of the universe he created as long as his stepping in does not go against his character. In fact, if not stepping in would be a violation of his character then we should expect that he would step in. The ultimate order is not the order of the physical universe but the deep order that is determined by the character of God.
In the resurrection we have just such an example of a situation where wisdom (the deep order) overruled the order of the physical universe. According to the deep order, people who have sinned must be banished from God's presence because of God's holiness. But anyone who is without sin should not and cannot be banished from God's presence. Jesus Christ took on himself the sins of the world, the Scriptures teach, but he did not sin himself. So even though Jesus died to pay the debt of our sins, he did not deserve to be banished from God's presence himself and therefore, in accordance with the deep order, God raised him from the dead.
In this case, I hope it is clear that even though Scripture with its resurrection claims is in conflict with science, this is mere superficial conflict. The conflict is resolved when we step back to take the broader view of reality that is offered to us through wisdom.
Consilience, as I mentioned above, is the idea that evidence from multiple sources confirms a single truth. It would be nice if we had confirmation of the resurrection from the physical creation. Then we would have some nice consilience to confirm the truth of Scripture.
Ah but this is the beauty of biblical revelation. Christianity is a historical religion that depends upon the events of history to corroborate the truth of its spiritual claims. Consider 1 Cor 15:17–19.
And if Christ has not been raised, your faith is futile and you are still in your sins. Then those also who have fallen asleep in Christ have perished. If in Christ we have hope in this life only, we are of all people most to be pitied.
That means that even though science limits itself to the investigation of the physical world, Scripture has no such leisure. According to the wisdom worldview, the physical world is the medium through which humans are connected to spiritual and moral realities. Scripture, though addressing perhaps primarily the spiritual and moral, can only do so through the physical creation.
When God the Son, incarnated as Christ Jesus, took on our sins and died on the cross, he did so in space and time. And even though his resurrection "violated" the orderly laws of our physical world, there is still testimony of his resurrection that meets the standards of reliable historical witness. That historical, human testimony of what happened in space and time is consilient with God's revelation in the Bible.
The Question of Consilience Between Scripture and Science
So on this one point, the resurrection of Christ, we have seen that even though there is superficial conflict, there is ultimate harmony in wisdom. The question going forward is whether or not the teachings of science, such as the age of the universe or evolution, are in deep or superficial conflict with the teachings of Scripture.
In the next post, I would like to show that if we read the text according to the supposed "plain-language" reading, there is potential deep conflict between science and Scripture—conflict in the very matrix of wisdom.
The Evangelical's Creation Conundrum: Navigating the Scylla and the Charybdis of Science and Scripture
The Paradox of Perspicuity: How Would a Regular Person Ever Understand Genesis 1 This Way?