On our ReachGlobal yammer site, someone recently posted an article by Tim Challies that criticizes the Lectio Divina approach to reading Scripture and then someone else posted a response article by Mark Moore that roundly criticized Challies' criticisms. So I decided to enter the fray by explaining that even though I once used a Lectio Divina approach in a Bible Study I led (and would do it again), I still agree heartily with Tim Challies and find Mark Moore's response to be logically fallacious and quite unhelpful.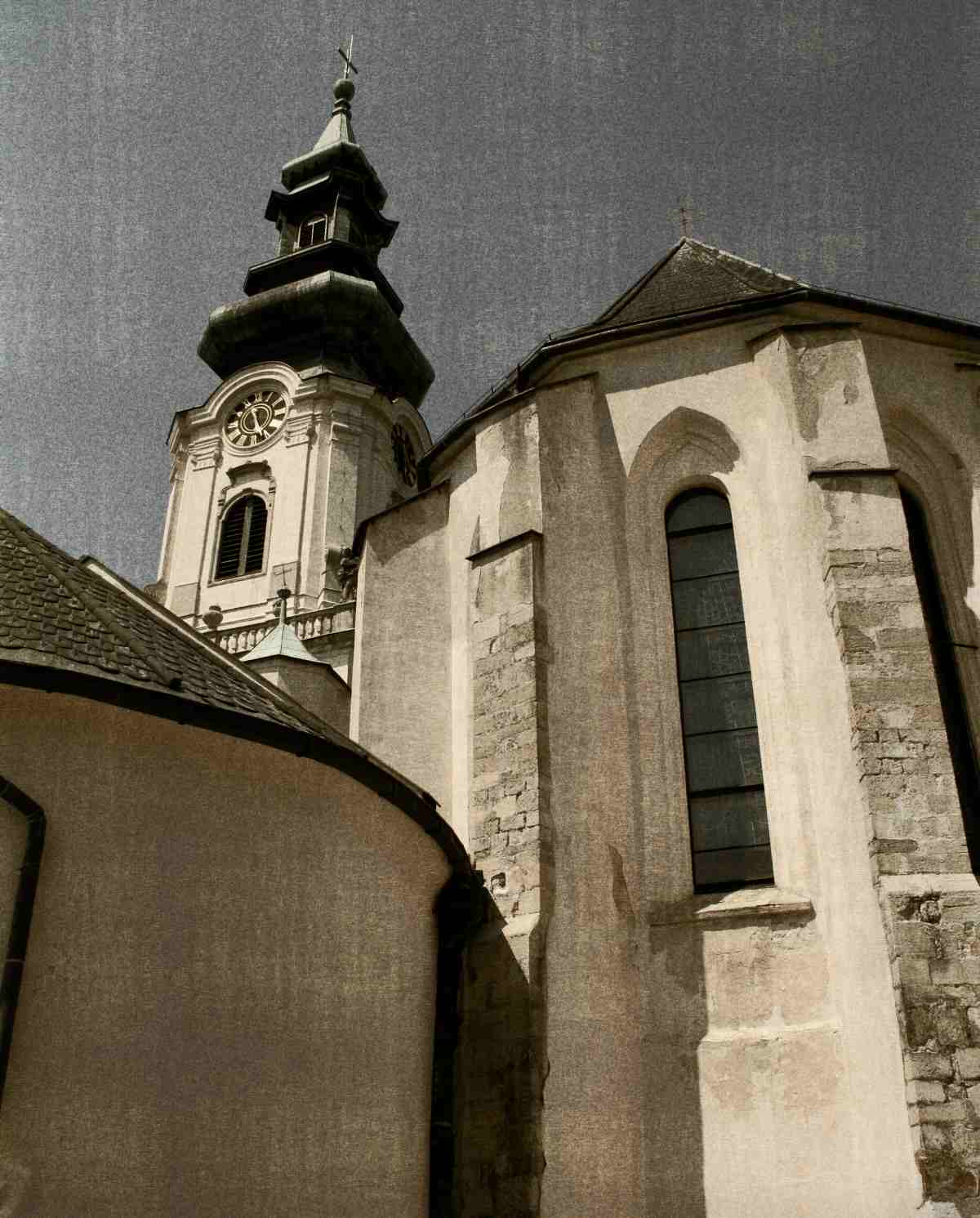 What is Lectio Divina?
I once led a Bible study on the book of Proverbs using a "Lectio Divina" approach. That is, we began with reading the text, followed that with meditation on the text, then prayer, then contemplation (these are the four classic parts of Lectio Divina) followed by imitation (a more recent addition).
In evangelical circles this approach can be very helpful if we stick to other evangelical convictions. For example, when reading we aim to discover the biblical author's original intent. Reading must be a matter of interpreting the text with the goal of understanding what the author intended to say. If we hold to these and other evangelical commitments then a Lectio Divina approach can be quite valuable and add some dimensions that evangelicals sometimes overlook.
Unfortunately, however, Challies is pointing out what Lectio Divina sometimes is (I think "sometimes" is too soft but at least I'm not exaggerating). In order to examine the Lectio Divina approach more carefully, let's take a look at a 'typical' approach. For lack of a better resource at my fingertips, here are some David Benner quotes via, sorry, Wikepedia…
It [Lectio Divina] does not treat the Scripture as a text to be studied but as the "Living Word."
When the passage is read, it is generally advised not to try to assign a meaning to it at first, but to wait for the action of the Holy Spirit to illuminate the mind, as the passage is pondered upon.
If you assume evangelical convictions and are a gracious person, then even these statements can be read in a positive sense. However, these statements in fuller context and in actual practice often mean that what we have here is an effort to receive a more immediate revelation than what has been given to us in Scripture.
That is to say, it does not seek to understand the author's original meaning which was inspired by God and is therefore the message God himself intended to reveal to us through the text. In this kind of Lectio Divina step one, we do not study how the passage fits into the larger literary context, the historical context, or the grammar/syntax of the text, etc. In fact, we purposefully avoid that kind of "study." Instead we are taught to ask the Holy Spirit for a new revelation to come to us directly from the Holy Spirit and not through the mediation of the text in the way that texts actually function to convey meaning.
At best we are asking for the Holy Spirit to reveal the meaning of the text without all the 'dangerous' academic study and at worst we are asking for a new revelation that has nothing to do with the text itself and very likely does not come from the Holy Spirit at all.
Two Reasons Lectio Divina and not just Lectio Divina is a Real and Present Danger
There are two main reasons I find this kind of reading a real and present danger in the evangelical world.
First, I once heard the testimony of a believer who was sharing about a time when he and his wife were waiting for the birth of their son. Doctors said their son would have serious birth defects and would not live long even if he is born alive. One day, when reading Isaiah and praying about his son, that believer happened upon Isaiah 66:9 and felt the Holy Spirit speaking to him.
Shall I bring to the point of birth and not cause to bring forth?" says the LORD; "shall I, who cause to bring forth, shut the womb?" says your God.

Isaiah 66:9
In retelling his account, the believer was sure to point out that he had never before noticed this verse when reading Isaiah. The rhetorical force of this statement seemed to be aimed at convincing me that since the verse was always there, but hidden from him, it must have been the Holy Spirit who brought it to his attention. This verse must speak directly to his situation. As a result of this logic, this believer felt that God was telling him he would not have allowed the son to be conceived without also planning to bring the baby to the point of birth.
Now, this text is about something else. It is talking about God's covenant faithfulness to Israel. Would he start something by establishing a covenant with Israel and then not follow through on his promises and his grand plan for the salvation of all nations?
Never mind that. Now God has something more important to communicate and so he has decided to temporarily suspend that old worn out message for an updated—a special revelation for this believer, a message that applies to no one but him.
Here's the question: if the child were not born alive, does that mean the Word of God failed? Of course not! The Word of God cannot fail! And that points to a problem with the Lectio Divina as sometimes practiced. Lectio Divina is not seeking what God intended to give us when he inspired the Biblical authors to write these texts—it does not seek the infallible word of God but another word altogether.
And let's not forget what Peter said in 2 Peter 1:20–21
…no prophecy of Scripture comes from someone's own interpretation. For no prophecy was ever produced by the will of man, but men spoke from God as they were carried along by the Holy Spirit.
The point is, we can't just read the text however we want. The goal of reading is to find the meaning that God intended when he inspired the text.
Some people will then ask: Couldn't God reveal a message or word to us through methods like Lectio Divina? Well, I suppose, yes. God is God, who am I to say there's something he can't do? But let's take this argument ad absurdum to get to my second point.
If we're going to read the text in this way—completely detached from its original meaning, the does the Holy Spirit really need the Bible? If I am looking for a revelation from the Holy Spirit based on, more or less, random words placed before me, then can't I pray for the Holy Spirit to reveal his message to me while I'm reading the newspaper? Why not?
In fact, as long as it's the Holy Spirit I'm talking to, I know he would never lead me astray, so why can't I also be reading the Quran or tea leaves? Surely you won't say that our omnipotent God couldn't reveal himself to me in the Quran or in tea leaves?
I suppose that sounds hyperbolic and offensive but I don't actually mean it to be. I just mean it to be offensive. Why? Because I think it's offensive to God.
Why would God reveal his will to us through a human language that can be understood by regular human means, intending, in doing so, to make it available to anyone willing to take the time and effort to try and understand it, and then turn around and circumvent the written word by providing textually unmediated revelation through that same text?
That is absurd. I don't mean it's absurd to think that every once in a while the Holy Spirit might bring something unrelated to the text into my mind as I reflect on the text and so use Scripture unconventionally to guide me. But I would not associate that with authoritative Scripture. That would be absurd! And it would be even more absurd, as a regular practice of reading Scripture, to expect God to reveal himself in a way that circumvents the text.
Yeah, But is it Really Dangerous?
If this is just sometimes what Lectio Divina means, then is it really all that dangerous? Well, first of all, to say that something is dangerous, as Challies does, is not to say that it is not sometimes or often or even usually good. It is to say that it is dangerous. That's it. And that's why Mark Moore's response is so utterly unhelpful as a response to Challies.
It's true, I used Lectio Divina in a very specific, evangelical, positive way with positive results, constrained by authorial intention. But that does not mean that Lectio Divina is not dangerous. The Internet is wonderful and powerful and useful. It's also dangerous. So are guns, cars, dynamite, knives, fire, sex, and just about everything else on the planet—and, come to think of it, off the planet.
But is it really so bad as to write an article warning people about it? Isn't that an overreaction? Is Lectio Divina a real and present danger that we need to warn people about? Yes! Because as a matter of fact, pastors do take shortcuts in sermon preparation and they preach something other than what the passage teaches. Homiletics (the subject you take in seminary when you learn to preach) is "to say the same thing." We are to preach what the text teaches.
I'm afraid that in my experience, preaching something other than what the text says is the norm rather than the rule.
In the EFCA equivalent here in Slovakia, every New Year the denomination prints up Bible verses on nicely decorated bookmarks. People draw a Bible verse from a basket and that's their verse for the year. That's fine if you read the verse in it's context, figure out what it means and try to focus on applying the revealed message of the text to your life. But in fact, people treat these as horoscopes with a special message/direct revelation from the Holy Spirit that is very often completely disconnected from the meaning of the text. I know they do this because I've heard the testimonies at the end of the year when they share concerning the verses they received. This is exactly the same as praying to receive God's revelation from the newspaper horoscope or looking for a sign from the gods in the scars on a sacrificed ram's gal bladder as the pagans did in the ancient Near East.
There is an evangelical movement here in Slovakia that started as a pietist movement within the Lutheran church. It eventually gave birth to the denomination we now work with. That parent movement emphasizes the importance of "praying a living word out of Scripture." In their view, it's not good to study the text and try to understand its meaning (theological education for them is suspect). Instead, you have to pray and pray until the Holy Spirit reveals to you the specific message that God has for you. For example, take that new job you have been offered even though you're happy with your current job. The word is not living, it is dead and old, until it comes to life with a personal message for you.
All of these are examples of evangelical tendencies to apply a method for regularly seeking God's will from Scripture that is out of line with God's revelation through the inspired text of Scripture. These methods are ingrained in us and they are unhealthy.
So I don't think Lectio Divina is necessarily bad. It can be practiced well. But I do think Challies' article is spot on in identifying a danger that is very real AND prevalent in evangelicalism and it goes way beyond Lectio Divina.