This is the permanent location for downloading the MS Word 2007 template for writing dissertations, theses, and research papers according to the TIU style guide.

(version 2.0, "Sweet Swingle," November 29, 2012)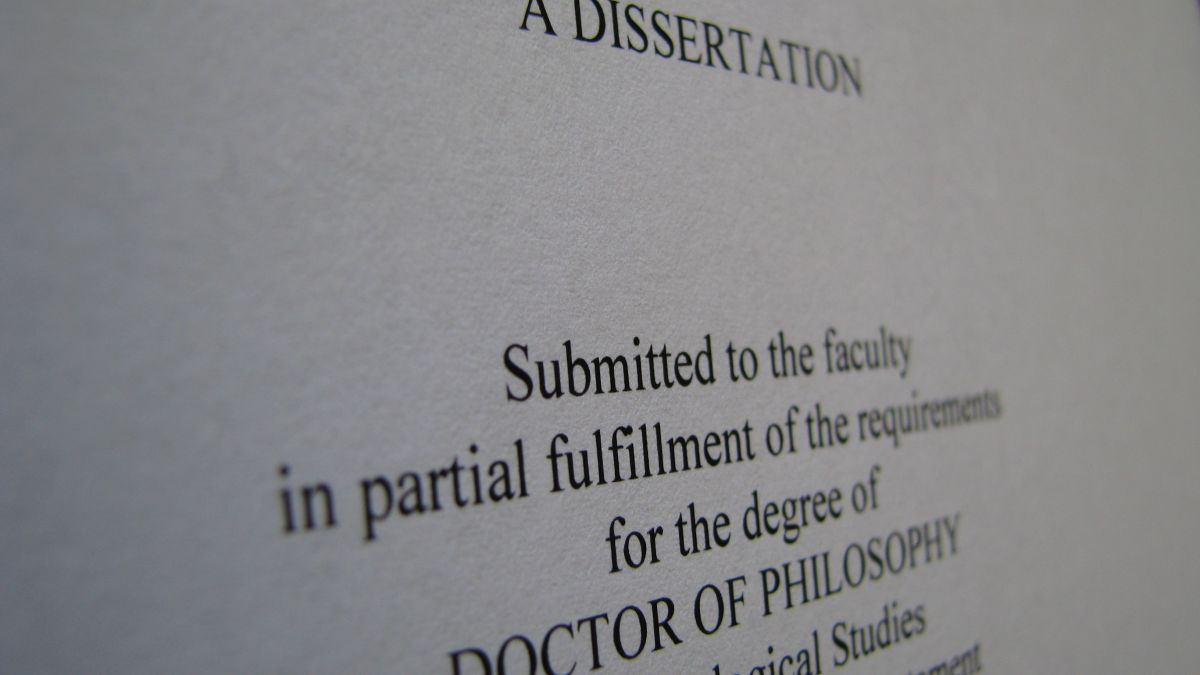 Requirements
The following are required to make full use of the template but you can work around each.
MS Word 2007 or higher
The template is designed specifically for the PhD THS style requirements
Why Use the Template
The template has been checked and approved by TIU's document fellow. There are several users of the template that have helped work out kinks. That doesn't mean the template is perfect, but it's pretty close.
Pre-set page layouts for every page of front matter, back matter, and body. This means page borders, header and footer spacing, and page numbering is all preset in the document.
There is very little (no) need to format text or paragraphs in the template. Formatting styles have been preset with one click access for all common document formats including chapter number, 5 levels of subheadings, block quotes, and Greek text.
Some styles are set to engage automatically (Hebrew, bibliography entries, footnotes, footnote numbers, chapter title, Hebrew, bullet lists, numbered lists)
Other styles are available with a couple of clicks through the style menu (abbreviation, acceptance line, table title, figure title, and other more esoteric formats)
Create and update the table of contents with "one click and some polish."
Using styles helps organize your document map for easier navigation through the document.
Other document features are also preset. For example, page numbering is set so that the page number of the first page of a chapter appears at the bottom of the page, on the second page it appears at the top. Spacing for page one and subsequent pages is also preset. Footnotes begin renumbering with each new chapter.
Tutorial videos are available to help you understand the template and even customize it for your preferences. If you have a question concerning the template that's not covered in the tutorials I will answer your question and possibly create a tutorial video.
Known Issues
Zotero will not give full bibliographic info at the beginning of the chapter if the work has been cited in a previous chapter. This is not actually an issue with the template but with the use of Zotero. The best way to deal with this is to print chapters 2 and on separately. I've created a tutorial on printing chapter by chapter to explain how best to do this.
Tables and figures are finicky and difficult to implement consistently. I have created some styles to support easier use of tables and for easily creating tables of tables and tables of figures, but I don't give much guarantee that they will be helpful. I will try but probably won't be able to help you with these issues.
Updates
As I find errors in the template or when I think of ways that it can be significantly improved, I will release a new version of the template. It will always be made available in this post but I will also create a new post informing of the new release. I recommend subscribing to the feed for the "msword" tag in order to find out when new releases and new video tutorials come available.
Please note. There is no way that I know of to "upgrade" an existing document from one version to the next by copy and paste. If you do that, you will create a number of errors in the new document that are very difficult to fix. When I come out with a new release, I will also give instructions on updating your current document to the new template.
Help
I'm creating tutorial videos as topics occur to me (see below for list of currently available tutorials). If you have a specific question please ask and I will create a new tutorial when appropriate.
Video Tutorials
Starred videos are recommended viewing prior to use of the template
Other Tutorials