I recently got a question from one of my Slovak seminary students who was wondering if Old Testament prophets went into some state of ecstasy or "prophetic awareness" when God's will was revealed to them. His question was based specifically on the Slovak Ecumenical version's translation of Numbers 24:4. Here's his question.
In the Roháček (a Slovak) version of Num 24:4 we read that Balaam, "fell into a sleep" while the Ecumenical version reads that he was in "a state of ecstasy." Does this mean that the author is expressing some kind of physical sleep but that during the sleep the person is in a state of (prophetic) awareness?
Beyond just answering his question, walking through the exegesis of this text turns out to be a fruitful exercise for demonstrating why we need to be careful as we interpret small segments of text.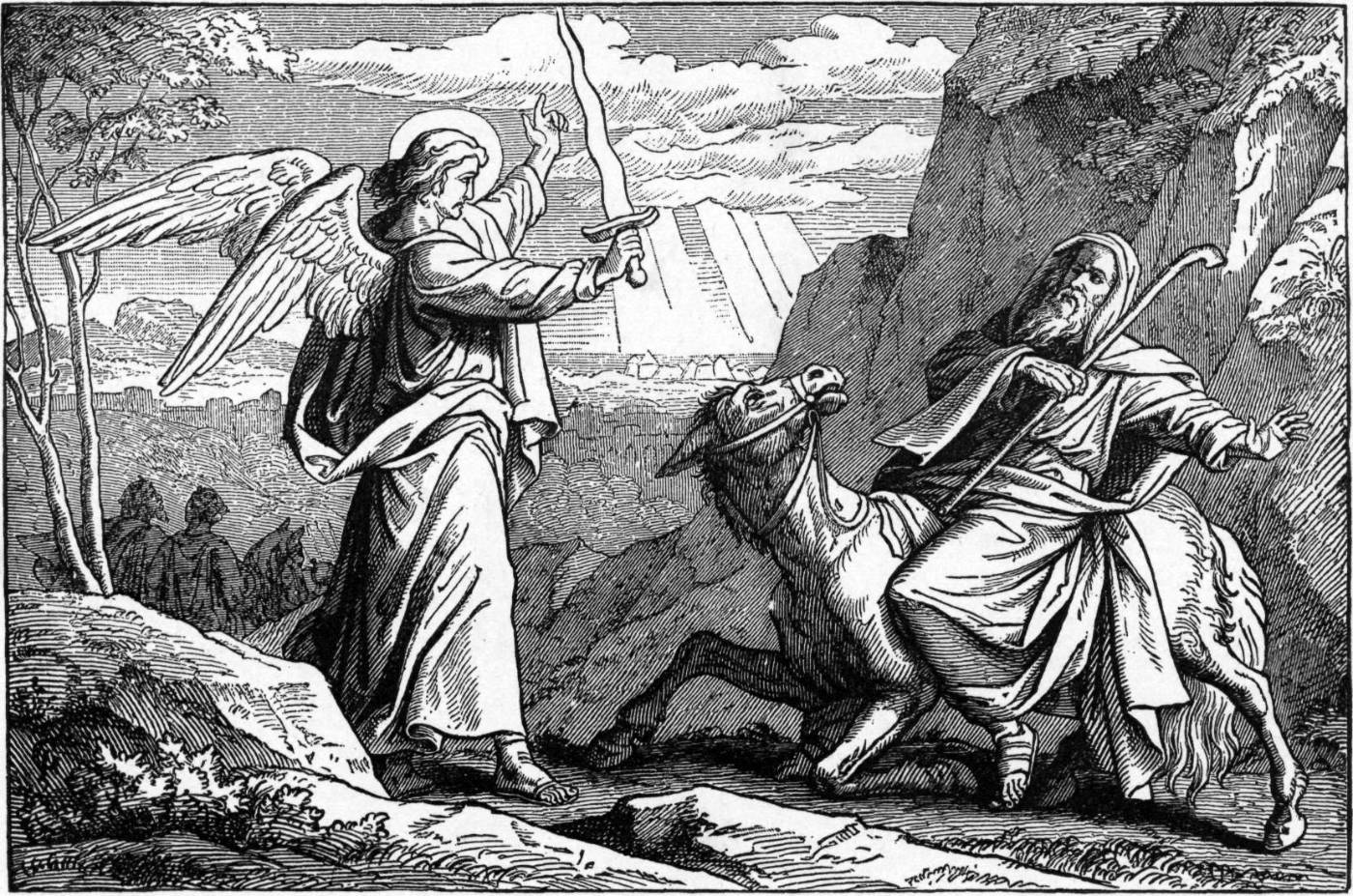 Starting with the Single Verse
The question regards verse four from Numbers 24 (quoting the KJV):
He hath said, which heard the words of God,
Which saw the vision of the Almighty,
Falling into a trance, but having his eyes open:
It's that last line that we're interested in: "falling into a trance, but having his eyes open." The Hebrew reads literally, "falling down and uncovered eyes."
This verse and the surrounding verses clearly exhibit the three main features of Hebrew poetry which are:
the ubiquitous use of imagery (here, but more obviously in verse 6),
parallel repetition (see verse 6 again),
and terseness (as you can see in the specific phrase we're dealing with).
With the density of Hebrew poetic features we shouldn't be surprised if we have to dig in a bit to figure out just exactly what the author is trying to say.
The Flow of the Story
We also need a little context. This line is from one of Balaam's four oracles (see Numbers 22–24). As Israel is on its way from the desert to the promised land they encounter Balak, the king of Moab, who is afraid that this great horde of Israelites has come to devour his kingdom (Num 22:4). So he sets out to hire Balaam, the prophet, to pronounce a curse on Israel. Balak the king figures that if Balaam the prophet can curse Israel then the odds of winning a military encounter will tip in his favor. After all, Balaam was famous for being an effective pronouncer of curses and blessings (22:6, 15).
At this point Balaam gets a word from God who clearly instructs him that he is NOT to curse Israel because Israel is under God's blessing (22:12). At first, the text seems to indicate that Balaam is not willing to go against Yahweh (22:18). More likely, he's just trying to increase his negotiating leverage. In any case, if he doesn't curse Israel he'll miss out on a big reward and he knows it (22:17). In the end, despite the initial warning, Balaam sets out to curse Israel. That's how he ends up uttering four oracles that, despite Balaam's contract to curse, end up blessing God's people.
The text we're looking at is the introduction to his third oracle.
Text Criticism
One of the first things you do when you work with a text is make sure the text you're working with is actually the original text. We don't have the original manuscripts written by the very hand of Moses, we have manuscripts that have been copied and translated over time and that, as a result, contain a few copy errors or textual variants. Different copied manuscripts have slightly different readings so we can compare the various readings and very often figure out which are errors and which are original.
In this particular case, the textual apparatus in my Hebrew Bible indicates that an ancient Greek translation reads, "sleeping and eyes are open." It's hard to tell if this Greek translation is based on a different original Hebrew or if it's just an attempt at translating the sense of the original (falling=sleeping). Still, since the Hebrew we have is unclear, it makes sense that the Greek translator, also not quite understanding the Hebrew, gave it a gloss, or added a bit of explanation to his translation. So in this case we'll just stick with the Hebrew we have in front of us, "falling down and uncovered eyes."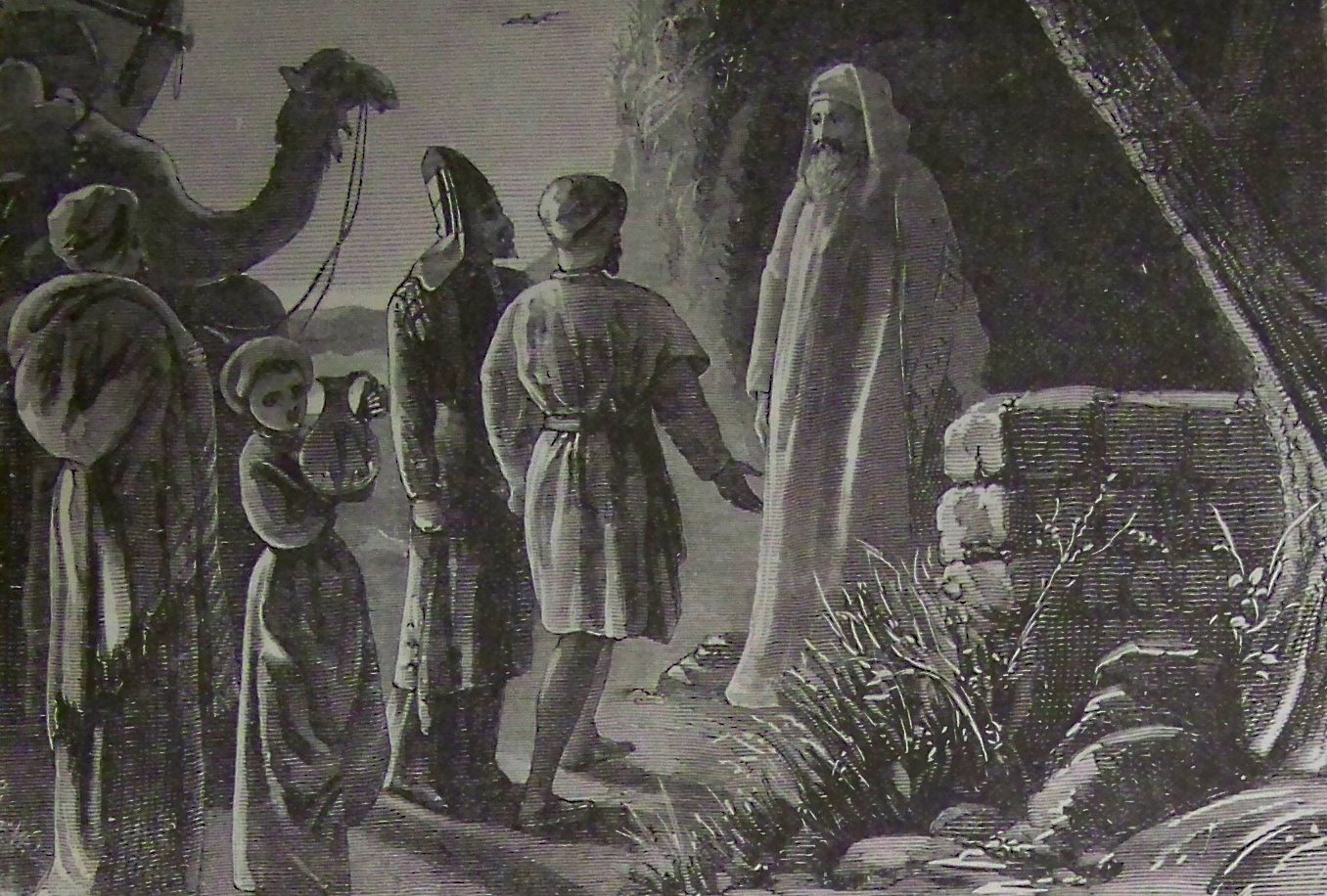 Getting Down to the Task of Interpretation
Since this is poetry, we can expect there to be terseness. That is, the author may have left out some words that the reader knows to fill in based on context. Maybe, for example, he might have written, "falling into a sleep, yet his eyes uncovered." That makes sense. The only thing is, in Hebrew it seems that sleep usually falls on us, rather than us falling into sleep. Still, it's a possibility.
Alternatively, maybe he's fallen into a trance and yet his eyes are open. Balaam, after all, seems to be a prophet inclined to seek a word from God at night (22:19). So maybe this is also a possibility.
Which is it then? It's hard to tell so we should take a step back and take another look at the context.
Literary Structure in the Oracle
The first thing we notice in the broader context is that this oracle is coming from the impetus of the Spirit of God (Num 24:2). Balaam, willing or not, is speaking the words of God. That's very important and we'll take that into consideration as we read on.
The next thing we notice is that there's an interesting repetition going on in this text. Let me quote the text from above, this time from the ESV and starting from the beginning of the oracle (24:3). I'll also split it into stichs (line segments) and number them.
(1) The oracle of Balaam the son of Beor,
(2) the oracle of the man whose eye is opened,
(3) the oracle of him who hears the words of God,
(4) who sees the vision of the Almighty,
(5) falling down with his eyes uncovered
Take a look at the first three of the five lines. They all have the same two parts. The first part is "the oracle" and the second part is "Balaam" with some information that describes Balaam. The last two lines skip "the oracle" part and get right to the description of Balaam. This parallel repetition and ellipsis (leaving out "the oracle" in the last two lines because we've already gotten the idea) is typical for Hebrew poetry. If you start looking for this kind of thing in the Psalms, for example, you'll find it ev-ry-where.
Now notice that the first line is like a heading since "the son of Beor" is really just his last name. "The oracle of Balaam ben-Beor." Now we can look at the remaining four lines and we'll see something else interesting. The two outer lines go together, "the oracle of the man whose eye is opened // falling down his eyes uncovered" and the two inner lines go together "the oracle of him who hears the words of God // who sees the visions of the Almighty."
TITLE: The oracle of Balaam the son of Beor,
A the oracle of the man whose eye is opened,
B the oracle of him who hears the words of God,
B who sees the vision of the Almighty,
A falling down and his eyes uncovered
Oh that works out so nice with a parallel, or symmetrical, A-B-B-A structure! The first line in each pair includes "the oracle" the second line in the pair doesn't; the second lines basically repeat their corresponding first line but use different words. We know we've got this right because it matches up with just the kind of thing we would expect from that sweet Hebrew style!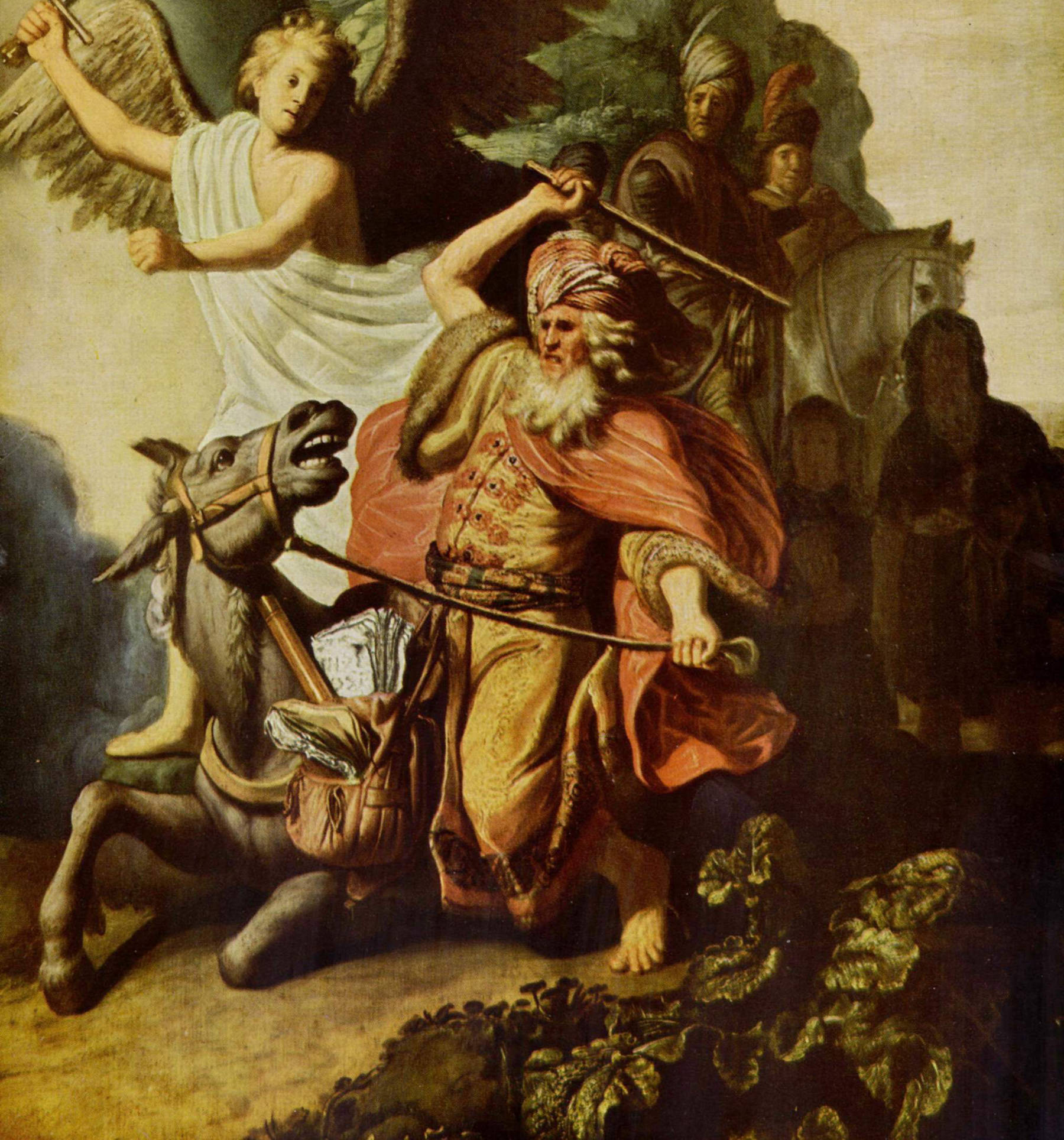 Using the Literary Structure to Understand the Text
Here's where we see how helpful it can be to understand how Hebrew poetry works. It's not just about a pretty text, it's about how the structure also conveys meaning.
First, we can see that the two A lines are parallel and that means they are saying basically the same thing. That's why we can use the first line, which is clear, to decipher the second line, which is not so clear. We can go even further with this. We can notice that all five lines are probably meant to work together to say one thing about Balaam. That is, Balaam is a guy whose eyes are open to seeing and hearing the word of the Lord.
At this point I feel pretty confident we've nailed the overall gist of this text. But does it help us? Can we say anything about what it means, "falling down and eyes are opened?" Is this saying that prophets of the Lord went into trances and that's how they sometimes received a word from God? Yeah, well, maybe. Except for one more thing.
Balaam, the Not-so-clair-voyant
Let's consider once more the repetition of the idea of Balaam's eyes being opened.
Hmmm. Balaam… open eyes… uncovered eyes… Balaam…
Remind you of anything?
How about chapter 22?
We've already looked a bit at chapter 22 as we noted God's displeasure with Balak's desire to curse Israel and Balaam's desire to gain from it. In verse 21 of the chapter, Balaam sets out on his donkey to meet Balak with the princes of Moab (Balak's men). On the way, God decides to make it even more clear to Balaam, that he is not in favor of this trip. He sends a messenger wielding a sword who blocks Balaam's path (Num 22:23–26). The only problem is, Balaam doesn't see him. Balaam doesn't, but his donkey does and three times the donkey tries to avoid the sword wielding menace. In doing so, he goes off into a field, presses Balaam up against a wall and then finally, when there's no where else to go, he just plain up and lays down. Each time Balaam, who is completely blind to the angel, beats the donkey. After the third time, God gives the donkey speech and he says to Balaam,
What have I done to you, that you have struck me these three times?

Num 22:28
Now get ready for this, because this is funny. Here's Balaam's response:
Because you have made a fool of me. I wish I had a sword in my hand, for then I would kill you.

Num 22:29
Let's look at this from the faithful donkey's perspective. He's lying down refusing to go any further because there is a sword wielding angel of God right in front of them. For some reason this crazy master of his beats him. When God mercifully gives him speech so that he can explain himself, Balaam responds by threatening to kill him—if only he had a sword.
I wonder if this is when the donkey figures out just how clueless Balaam is. Doesn't he realize somebody here does have a sword and he looks very ready to use it?! And not on the donkey but on Balaam?! And this whole time the donkey has been doing his best to keep that from happening?!
What kind of prophet is this guy?! He's the kind of 'clairvoyant' who couldn't see a messenger of the Lord even if one stood right in front of him three times, in plain sight to a donkey, blocking him on a narrow path and waving a sword threatening to kill him.
This story sets up the donkey as a foil for Balaam. That means we are supposed to look at Balaam in comparison to his donkey. Yep. You got it. Balaam is dumber than a donkey.
Let me just point out that this story about Balaam and his donkey is here for one reason. This is THE story in the whole narrative about Balaam that clues us in to what God really thinks of this guy.
Upside Down and Downside Up
So can we just go back and take one more look at that text again? And let me just remind you that even though Balaam's mouth is speaking these words, the text makes it clear that these are really the words of God.
The oracle of Balaam the son of Beor,
the oracle of the man whose eye is opened,
the oracle of him who hears the words of God,
who sees the vision of the Almighty,
falling down with his eyes uncovered
Is there any end to the irony? This is an excellent example of pure, no holds barred, and yet oh so sweetly subtle irony. Read in the context of the story overall, this text is saying just the opposite of what it says on the surface. God is making shameless fun of Balaam, with words coming from Balaam's own mouth!
The significance of the irony goes beyond a characterization of Balaam, however, it becomes the interpretive key to the whole text. Balaam is not the seer with awesome powers of perception, he is the seer who doesn't see. He is the prophet who prophecies but has no control over what he is saying. His words are the words of YHWH but Balaam himself has nothing to do with it.
And that is the punchline. Beautiful. Neither Balak nor Balaam has any control whatsoever of what happens to Israel, it is completely in God's hands.
I don't actually know where this student was going with this question but it's possible he was trying to understand how prophecy works in the Bible. If that's the case, then this text is a very good example of why we should be careful as we interpret. Sometimes the text may not mean what it seems to mean on the surface and if we take an ironic text literally—well, the joke's on us.